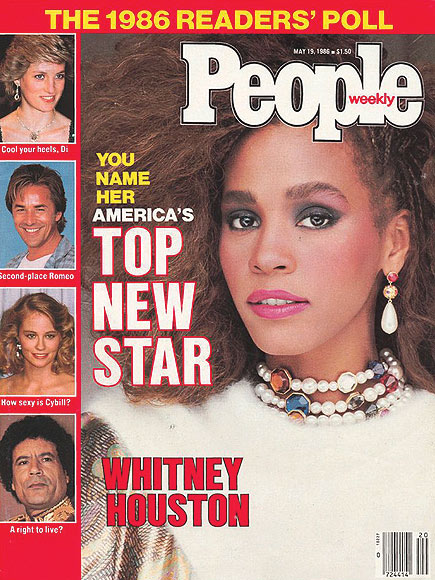 Whitney Houston is dead. While this incredible talent was alive, she managed to influence millions.
Angela Bassett said, "When Whitney opens her mouth to sing she is the eighth wonder of the world."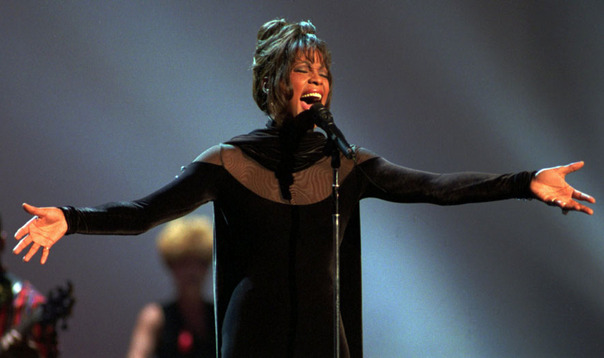 Aretha Franklin called Whitney,

"one of the greatest singers that has ever stood before a microphone."
How many people can say that they influenced an entire generation of singers? Even Whitney's predecessors marveled at the talented voice. According to reports, Diana Ross after hearing of her passing said, [Whitney] "had

the greatest voice in the world."
There was something about Whitney that just touches your heart. Fame is the most dehumanizing thing that happens to one. Although many aspire to become famous, Whitney noted about the music industry many times, "They build you up to tear you down."
Even after Whitney began using substances, she retained her youthful energy, although her voice grew noticeably raspier over the years, in her eyes you witnessed a special something that just radiated from her core and announced prior to knowing her accomplishments that she was indeed a star.
Many aspiring talents saw Whitney Houston as unparalleled in the entertainment industry.
Whitney's one-of-a-kind, eccentric, and glamorous music videos and thousands of charismatic performances defined the star's career.
Whitney was a powerful vocalist.
At her best, Whitney was unstoppable and at her worst Whitney was still a force to be reckoned with.
In her prime, Houston was the undisputed "voice" no one could touch her talent.
A study in 2011 at Cornell asked Americans which they would rather have, more money or more sleep.
Most people said more money. In a choice between either $80,000 a year, normal work hours, and about eight hours of sleep a night versus $140,000 a year, routine overtime, and six hours of nightly dreams – the majority of people went with the cash. It's unfortunate, because although it looks good on paper and feels right in your gut, the research has never agreed.
No matter how you turn it, the science says once your basic needs are taken care of, money and other rewards don't make you happier, and you can appreciate why after examining a psychological jewel called the overjustification effect.
Whitney was worth roughly $80,000,000.00 at the height of her career. That's enough to make most people happy, but towards the end of her life, the pop diva seemed very sad. After divorcing her former husband and going back on tour, Whitney seemed tired and uncomfortable.
When you watch her in interviews, Houston was simply breath-taking. Whitney was not only a singer, but also a savvy businesswoman; a delicate flower that managed to transcend race and class.
Whitney was born nineteen days before Dr. Martin Luther King Jr. delivered his famous, "I Have A Dream Speech" in Washington D.C. Whitney grew up at the peak of the Civil Rights Movement and transformed from a singing choir girl to a superstar during the early days of cable television.
Whitney became a Rock & Roll legend. Whitney was soulful, but popular and her sound was universal, she was the first artist of her era to transcend the issue of race.
When she spoke in interviews, her eloquence and soft presence shows. Whitney was difficult to control because she was every woman and had the personality to boot, but beneath that outward toughness was a frail woman and gentle soul, seemingly afraid of how much talent she actually possessed. It always seemed like Whitney was holding back.
Celebrity makes fools of everyone, including those that work in the industry. You can't help but become a little apprehensive about any interview. You never know when you'll be misquoted and Whitney was misquoted often.
The public image and income stream are interwoven and Whitney received her fair share of negative publicity.
But, as the saying goes, "there's no such thing as bad publicity."
Whitney Houston started as a background vocalist and a fashion model. In her late teens, Whitney was discovered by legendary music mogul and head of Arista Records, Clive Davis. Mr. Davis knew Whitney from the very beginning and managed to survive his illustrious protégé.
Whitney credited Davis with teaching her how to command a stage. Beneath the pop stardom was a woman whose light was shining so brightly, it almost blinded you.
Legions of vocal successors tried in vain to re-create her magical style. Whitney Houston was beautiful, whenever the camera hit her face, you felt the supernatural warmth on the other end.
Although her career was in decline, Whitney Houston remained on the A-list and many other successful people were touched by her presence in her prime. Unfortunately, those same devoted fans prayed for her and waited for a triumphant comeback even after her many downfalls.
Of course, the cause of death has yet to be revealed, but many think her untimely death is the result of years of unchecked partying, substance abuse, and cigarette smoking.
In life, we go through ups and downs. Fortunately, the majority of our struggles are never splattered in the tabloids and the privacy that we often take for granted shields us from unflattering photos.
Whitney worked and honed her talent only to have it obliterated by years of turmoil, emotional pain, physical abuse by her husband, and ultimately an overdose of the press.
Although her star shines eternally, she will remain a cautionary tale for all those who aspire to mirror her success.
As Kurt Cobain reminded us:
"Drugs are a waste of time. They destroy your memory and your self-respect and everything that goes along with with your self-esteem. They're no good at all."
The world is better for having witnessed Whitney Houston grace the stage.