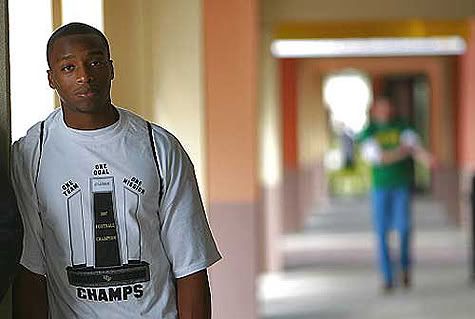 Image Courtesy of Photobucket
My alma-mater beat our biggest rival last night.
The 36th annual Coconut Bowl has become the stuff of legend in my hometown and we are all celebrating since the incredible victory the
Trojans
produced after heading into overtime against the
Eagles
.
The schools have not shared the title evenly, most of the time both the defensive and offensive line up at Naples High School had better strategies and possessed more soul when playing against our school.
As a result, the last time Lely High School won the Coconut Bowl was my junior year of high school. In that year, Ereck Plancher helped carry the team to victory. Ereck's jersey and legacy have both been honored this year.
I know he would have been proud if he were still alive. Congratulations to all of those who played in last night's spectacular game!